Korean cosmetics are always the best choice of women all over the world. For many cosmetic business, this is also the sources accounted for the highest turnover. If you are  intending cosmetic business but still have not found a satisfactory source. Refer to some Korean cosmetics websites that are prestige and popular below.
---
Gmarket
This is a leading electronic commerce website in Korea. With Gmarket you can buy most of the products and popular goods of Korean. The number of goods here is very diverse from so many different famous brands. In addition, Gmarket often has discount coupons for you to hunt a lot of favorite items.
Ibuybeauti
As the website which sales international cosmetics very popular and be interested in Korea. You can find a lot of familiar cosmetics brands are present on the markets in many different countries all over the world. In particular, the products on Ibuybeauti are very competitive, very good price when compared to other sites. In addition, Ibuybeauti also discounted the ship fee to 2,5USD with orders for a bill costing 50USD and freeship for a 70USD bill for customer orders.
Stylekorean
Goods on Stylekorean are so diverse with more than 70 well-known cosmetics brands for you to choose. When shopping with Stylekorean, you will regularly be received the coupon 10% discount and earn points when reviewing the products. In addition, with orders over $50 USD you will be had a free shipping.
Stylenanda
Stylenanda is well-known as a trademark of the brand which is being highly loved by girls who are favourite 3CE. In addition to the Korean cosmetic products, makeup of 3CE you can find fashion clothing products at this site.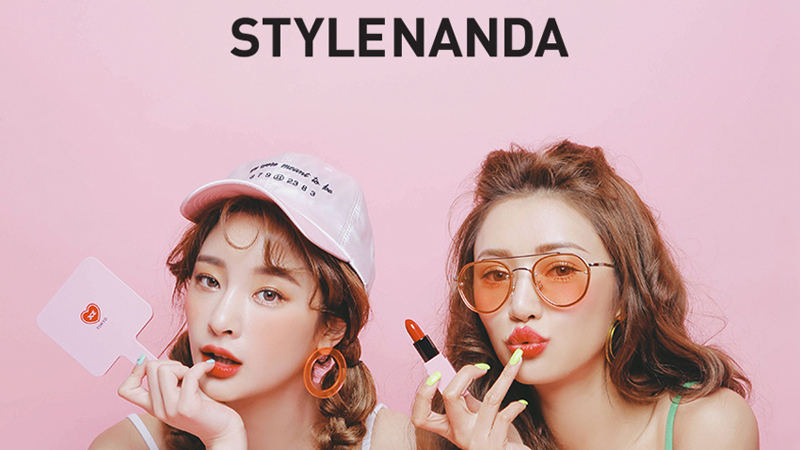 Innisfree
Nowadays, Innisfree Korea had its shops in so many countries around the world. So you can already own the Korean cosmetic products with an easy way. In addition, you can also hunt sale products on the International website of Innisfree. With each order over 60USD, you will get a free on charge delivery and Innisfree also has a program giving bonus sample when shopping here.
Yesstyle
Yesstyle is the shopping online website for Korean goods is being favorite by young women. The products here specializing in selling to the U.S. market with Korea and Europe famous brands. Here you can find the amount of diverse products, clothing, accessories, handbags for men, women and children. Especially with the orders over 35USD you will have free shipping.
Beautytap
This is a website specializing in selling Korean cosmetics with so many different brands. Especially, Beautytap also has Special Deals daily and free shipping for orders over 60USD.