The result in an opinion poll by the OpinionWay – Perifem announced on December 5 shows that 56% of French people have changed or will change their shopping habits due to the impact of the "yellow jackets" movement.
---
Violence and looting erupted in many demonstrations of the "yellow jackets" movement, culminating in the Centre of Paris on December 1st. This caused the French people fear. Answer the survey which was done on two days – December 3rd and 4th, there are 43% of respondents say they will use the method of online shopping to prepare for Christmas and the New Year Festival. There are 30% of them explained that they do not come to the shop because the street is blocked, while 29% said it would not directly go shopping in the coming days for fear of violence.
Earlier, OpinionWay – Perifem has also done a poll to people about feeling safe when going shopping. Results showed 56% of French people feel insecure in the store. Three locations that the French feared most when going shopping are: the covered parking of commercial center (39%), the Trade Center's lobby (30%) and an outdoor parking lot of the supermarket (29%).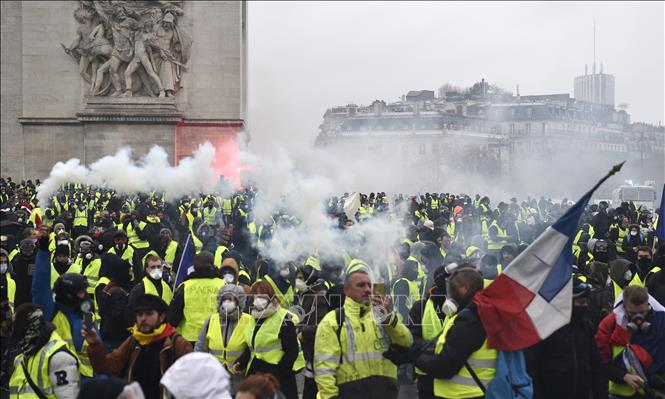 After the purchase, the French people felt unsafe in situations such as: not safe when placed on the trunk of cars (28%), as they leave the store (16%) and on public transport to return home (15%). In addition, the poll also found that 74% of French people are afraid to face violence in store. Specifically, people are afraid of being pickpockets (65%), suffered verbal violence (63%) or incident (56%).
The feeling of insecurity has a major impact on the behaviour of the French when shopping: 41% of respondents said they had covered the bank card code when making payment, 20% to avoid using mobile phones and 19% observation people around before paying. The French people feel safer when the shopping center was good lighting (79%), as well as the presence of security guards (75%).